While helping us raise money for charity you'll have plenty of chances to win Amiibo, eShop credit, game downloads, retro paintings, and more! UPDATE: Now with Shovel Knight Amiibo!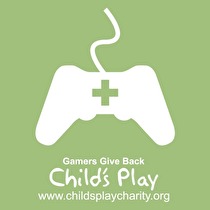 Once again NWR is doing an all-day, live podcast telethon to raise funds for Child's Play, and we want you to join us on that journey! In order to help kids in pediatric hospitals have access to toys and games we've set bigger goals this year, made longer schedules... and are giving out tons of prizes to thank everyone for taking part!
No donations are necessary to win, but you'll need to tune-in because every single hour of the telethon we'll be giving out instructions on-air about how to enter the prize drawings!
We'll be giving out a free Amiibo almost every hour (sometimes more), and we're also giving out a separate batch of non-Amiibo prizes. You could win in BOTH prize categories!
Some prizes are region-locked, but we'll do everything we can to accommodate international winners with alternate prize offerings and free shipping. All amiibo are new-in-box.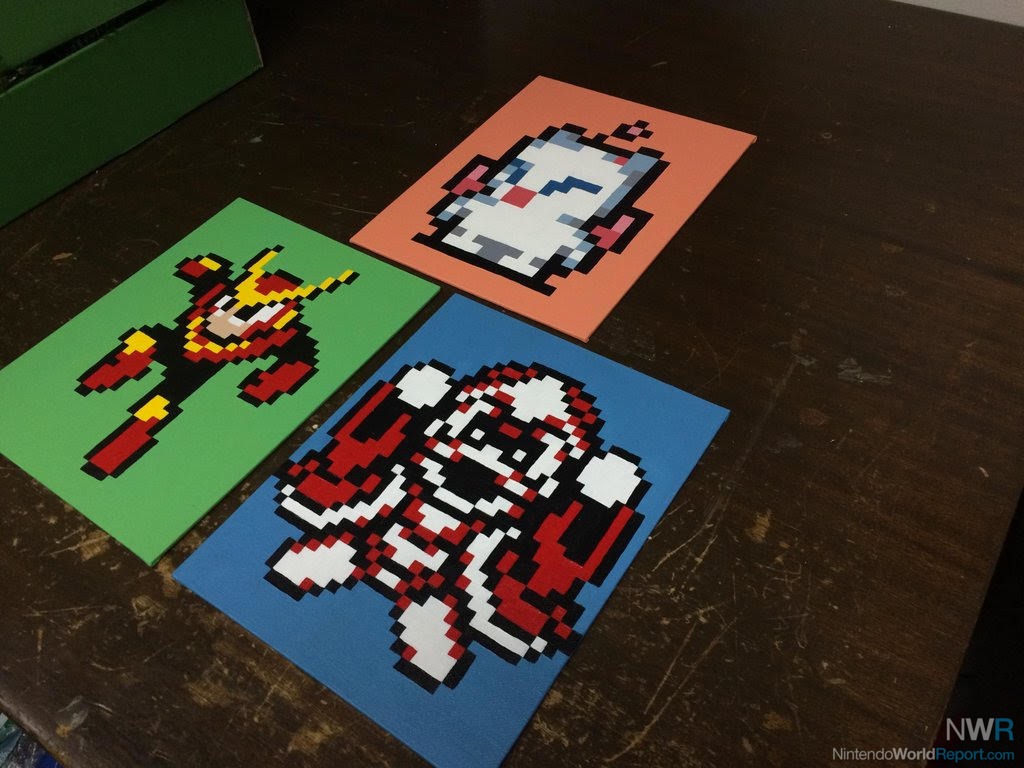 Prizes include two Custom 8-Bit Acrylic Paintings of a Character From Your Choice of 8-Bit Game (provided by Andy Goergen). Pictured are some examples from last year.
Check out our current prize schedule below!
11:30am Eastern - Introduction, show overview, and a live Now Playing
12:00pm (Noon) Eastern - Radio Free Nintendo Trips on the Third Dimension
Amiibo Winner #2
Adventures of Pip (Wii U eShop, DL, NA)
1:00pm Eastern - The Future of the Nindie with Daan Koopman and VERY special guests
Amiibo Winner #3
*SPECIAL!* Shovel Knight Amiibo (EU version)
2:00pm Eastern - Amiibo SuperChargers: The Infinity Dimension
Amiibo Winner #4
Dragon Fantasy: the Volumes of Westeria (3DS eShop, DL, NA) + Spot It! Mean Machines DL Code
3:00pm Eastern - J&J Dream Factory LLC - A division of ChemHealth Pharmaceuticals
Amiibo Winner #5
Amiibo Winner #6
Andy Goergen 8X10 Single Character Retro 8-bit Painting
4:00pm Eastern - Games We Love to Hate
Amiibo Winner #7
Don't Starve: Giant Edition (Wii U eShop, DL, NA)
5:00pm Eastern - A Different Kind of Sonic Adventure
Amiibo Winner #8
$10 eShop Card /w Mario AR Card (NA)
I've Got to Run (3DS eShop, DL, NA) - Courtesy of Syrenne!
6:00pm Eastern - LIVE! Radio Trivia Non-Podcast Edition!
Prize 1: Club Nintendo 3DS Game Card Case 18
Prize 2: Club Nintendo 3DS Zelda Pouch
Prize 3: Club Nintendo Zelda: Majora's Mask Messenger Bag
Prize 4: Mii Fighter Amiibo Trio
7:00pm Eastern - Famicast Live from Japan!
Amiibo Winner #9
Mario vs Donkey Kong (Wii U eShop, DL, NA)
8:00pm Eastern - Connectivity: Slip, Slop, Slap and Shine Get - Mario Sunshine Retrospective
Amiibo Winner #10
$10 eShop Card /w Goomba AR Card (NA)
I've Got to Run (3DS eShop, DL, NA) - Courtesy of Syrenne!
9:00pm Eastern - Nintendo News Report Presents: The Future of Nintendo
Amiibo Winner #11
Orion's Odyssey (3DS eShop, DL, NA) + Penguin Patrol DL Code
Hyrule Historia Book
10:00pm Eastern - Nintendo Free Radio Presents: Garage Banding - Designing a Nintendo IP After Splatoon
Amiibo Winner #12
Andy Goergen 8X10 Single Character Retro 8-bit Painting
11:00pm Eastern - Dinosaur Chat with Zach and Carmine
Amiibo Winner #13
$10 eShop Card /w Peach AR Card (NA)
I've Got to Run (3DS eShop, DL, NA) - Courtesy of Syrenne!
12:00am (Midnight) Eastern - Shenanigans: RFN Hot Take Call-in Show
Amiibo Winner #14
Amiibo Winner #15
Amiibo Winner #16
What happens if you're an Amiibo winner? You'll get your pick from any Amiibo still in our giant Amiibo Prize Pool!
(If the Amiibo is striked through, that means it's already claimed.)
Yoshi
Yoshi
Kirby
Samus
Mario
Peach
Link
Wii Fit Trainer (EU version)
Bowser
Donkey Kong
Diddy Kong
Star Fox
Zelda
Luigi
Sheik
Ganondorf (JPN version)
Ike (JPN version)
Wind Waker Link
Dark Pit
PAC-MAN
Silver Mario Amiibo
Mario (Super Mario version)
Toad (EU version)
Wario
Zero Suit Samus (EU version)
Dr. Mario
Bowser Jr. (Slight box damage)
Green Yarn Yoshi Amiibo
Mable
Chibi Robo - Courtesy of Kevin!