Use promo code "twintail" to get 20% off NordVPN.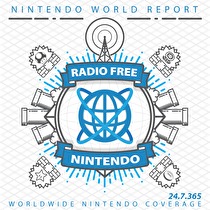 Subscribe via iTunes (Please rate and review, too!)
It's Nintendo Direct season, and we... talk about the Nintendo Direct. With our crew at full strength for the first time in over a month, we break down 40 minutes of news and updates. These include: Pikmin 4, The Legend of Zelda: Tears of a Kingdom, and Fire Emblem Engage.
Of course, the Direct eats up the majority of our time, but we do find a little window for some New Business. Greg has completed Xenoblade Chronicles 3 and has moved onto Splatoon 3. Guillaume is playing Doom. The original Doom, not Doom 3. It's a shame it isn't Doom 3 because that would be funny.
As always, send us your questions.
This episode was edited by Guillaume Veillette. The "Men of Leisure" theme song was produced exclusively for Radio Free Nintendo by Perry Burkum. Hear more at Perry's SoundCloud. The Radio Free Nintendo logo was produced by Connor Strickland. See what he's up to at his website.
This episode's ending music is The Dancer Primrose's theme from Octopath Traveler. Composition by Yasunori Nishiki. It was selected by Greg. All rights reserved by Square Enix Holdings Co., Ltd.