Between Harvestella and this, there's literally a farm RPG for all seasons.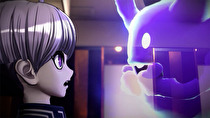 Other items that appeared in the Nintendo Direct today:
A summary trailer for Mario + Rabbids: Sparks of Hope was shown ahead of the October 20 launch.
Management simulator Factorio will build a Switch release on October 28.
A cloud edition of Resident Evil: Village (RE8) will launch on October 28, and its DLC expansion launching the same day on other platforms will follow on December 2. The cloud version of Resident Evil 7 previously released in Japan, as well as cloud versions of remakes of Resident Evil 2 and 3 will also release this year.
It Takes Two, the critically acclaimed co-op game published by Electronic Arts, will release on November 4.
Brawling roguelike Sifu will come to Switch November 8.
Just Dance 2023 confirmed its launch date as November 22 following its unveil last Saturday.
The Front Mission remakes announced previously received updates; Front Mission 1 will launch in November, while the sequel will hit sometime in 2023. The third Front Mission is also going to receive a remake in the future.
Romancing Saga: Minstrel Song will curse Switches worldwide on December 1.
Crisis Core Reunion, the remake of the PSP RPG, has confirmed a December 13 debut.
Atelier Ryza 3: Alchemist of the End & The Secret Key will complete the Gust RPG trilogy on February 24.
You will already be dead of exhaustion when Fitness Boxing: Fist of the North Star launches in March of 2023 - unlike prior titles, this will be published in North America by Imagineer
Ubisoft debuted a new six player dodgeball-like sports title called Oddballers for early 2023 release.
A new farming RPG called Fae Farm will offer multiplayer farming when it hits in spring 2023.
Playism revealed a horror adventure called Ib, due in spring 2023.
The development staff behind Danganronpa have started a new series called "Master Detective Archives", with the first title slashing words in spring 2023.
The next Story of Seasons remake will be the GameCube's A Wonderful Life, and it will sprout next summer.
Rune Factory 3 Special - another farming remake - will be available sometime in 2023 and the next new Rune Factory title is confirmed to be in development.
Sega unveiled a new three-player roguelike called Endless Dungeon, which will release next year.