One is familiar, the other ones not so much.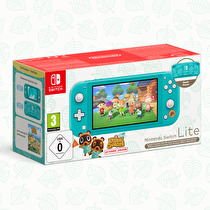 Nintendo of America has announced a trio of Switch bundles for the return of Detective Pikachu.
The bundle of a standard Switch that includes Mario Kart 8 Deluxe and a three month NSO (standard, individual) membership traditionally offered around Black Friday, will instead launch on October 6. On the same day, a pair of Switch Lite bundles which include digital copies of Animal Crossing: New Horizons will go on sale. All bundles will be sold at standard MSRP ($299.99 for the MK8 bundle, $199.99 for the Lites), and the Lites will be pink (Isabelle themed) or green (Timmy and Tommy themed).
Nintendo of Europe has confirmed the Lites will appear alongside a bundle with Nintendo Switch Sports the same day. All of these bundles are launching the same day as Detective Pikachu Returns.