Of course, he's appealing.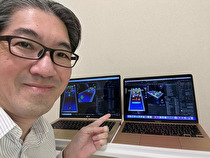 It's Sonic's 30th anniversary, and one of his parents is facing jail time.
The insider trading trial of Yuji Naka has concluded with the former Sega star facing 30 months (2.5 years) in prison, as well as fines totalling ¥172.5m (~US$1.24m at present market rates).
Naka's lawyers are appealing the sentence, asking to have it suspended: this could result in him serving the time later or not at all. The charges could have resulted in five years in prison and a ¥500m fine.