This is what happens when you frontload so hard it ends up in July.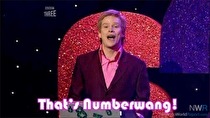 The video game industry in the US just had its worst August of software in more than two decades, but it wasn't Nintendo's fault based on the software charts.
All figures based on dollar sales, for the period of August 4 - 31, unless otherwise noted.
For hardware, the Switch was the best selling system in the country for the tenth consecutive month and continues to be the only console to grow year over year. In spite of the Switch, hardware sales were down 22% compared to August 2018 and 21% year to date. No specific figures are available.
Total software sales across all platforms to its lowest August dollar amount since 1998. The only new release of the reporting period to chart was the Nintendo published Astral Chain, which finished 10th in the combined charts despite two days of sale and Nintendo not reporting digital sales. (Madden NFL 20, which was #1 in the combined charts, released on August 2 so its launch day sales were listed in July.) Minecraft, which ordinarily retails for $30, came in at #2 in the combined chart and is the highest ranking Switch game.
Other Switch exclusives in the top 20 include: Fire Emblem: Three Houses (#4), Super Smash Bros. Ultimate (#5), Super Mario Maker 2 (#6), Mario Kart 8 Deluxe (#7), The Legend of Zelda: Breath of the Wild (#12), Super Mario Party (#16), Marvel Ultimate Alliance 3 (#17), and New Super Mario Bros. U Deluxe (#18). Astral Chain gives Nintendo nine of the top 20 sellers in August. Minecraft and Mortal Kombat 11 (#8) are the third party Switch titles in the list.
The Switch top 10 has the nine Nintendo exclusives in positions 1-9, with Minecraft finishing in 10th.