If this was a Canadian chart, the world champion Toronto Raptors would have NBA 2k19 at #1.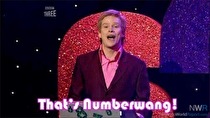 In terms of American software chart dominance, June 2019 may be the best month the Switch has ever had.
All rankings based on dollar sales from June 2 - July 6, unless indicated.
For the sixth straight month, the Switch was the leading platform in the United States, and remains the only platform to be up year over year in the monthly comparison. Video game hardware collectively was down by a third compared to last June's report.
In software, the Switch occupied seven of the top nine positions in the NPD's combined revenue chart and half of the top 20. The big winner was June 28's Super Mario Maker 2, whose launch sales were higher than both the original and 2016's 3DS version (the original version selling more than 450,000 copies in its opening month on Wii U). Crash Team Racing brought home the silver, and Mortal Kombat 11 continued to ride high atop the charts in third. Minecraft finished 5th, and NBA 2k19 survived a steep price reduction on digital copies, came in at #8. In Nintendo exclusives, Super Smash Bros. Ultimate was 6th, Mario Kart 8 9th, The Legend of Zelda: Breath of the Wild 13th, New Super Mario Bros. U Deluxe 17th, and Super Mario Party was 19th.
In other June debutant news, the seemingly final retail 3DS release, Persona Q2: Shadow of the Labyrinth, was the top selling title for the platform.
The top 10s for both Switch and 3DS:
Switch
Super Mario Maker 2
Super Smash Bros Ultimate
Mario Kart 8 Deluxe
The Legend of Zelda: Breath of the Wild
New Super Mario Bros. U Deluxe
Crash Team Racing: Nitro Fueled (Activision)
Super Mario Party
Pokémon Let's Go Pikachu
Super Mario Odyssey
Yoshi's Crafted World
3DS
Persona Q2: Shadow of the Labyrinth (Atlus)
Pokémon Ultra Sun
Pokémon Ultra Moon
Super Mario Maker
The Legend of Zelda: Majora's Mask 3D
Luigi's Mansion
Super Smash Bros
Detective Pikachu
Super Mario 3D Land
Mario Kart 7