A little less costly to go to SPAAAAAAAAACE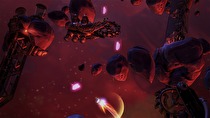 When Lost Orbit: Terminal Velocity releases next week, it won't just be debris to dodge.
A new trailer for the game shows a group of space pirates, who will harass the astronaut as they attempt to get home.
Lost Orbit releases on July 16, and it will be 10% off from now until the 24th of July.