Also Contra Collection is available on the Switch later today.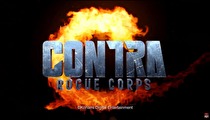 Contra: Rogue Corps is coming to Switch on September 24 as revealed in today's Nintendo Direct. It will features wireless and online multiplayer and seems to take on an isometric perspective.
Additionally, the retro Contra Collection will be available in the eShop later today. We will have more coverage on all things Contra throughout E3.