Square Enix is playing the role of Santa Claus this E3.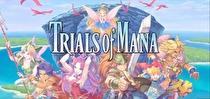 Alongside the confirmation that the Collection of Mana is available later today, Square Enix confirmed a remake of Seiken Detsetsu 3 for Switch called Trials of Mana.
Not much is known yet, but it looks like we'll be getting another action-RPG from Square Enix for gaming on the go.