The Xbox 360 RPG goes portable right now.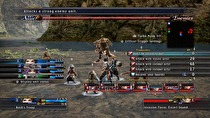 Square Enix's 2008 RPG The Last Remnant Remastered is available now on Nintendo Switch following its PlayStation 4 release in 2018.
Originally released on Xbox 360 in 2008, The Last Remnant might be most notable for being the first Square Enix game on the Unreal Engine. Made internally at Square Enix, the turn-based RPG was directed by Hiroshi Takai, who is best known for his work on the SaGa series.