The fabled SNES sequel to Secret of Mana is getting a fresh localization and you can play it today.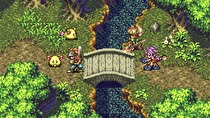 After more than 20 years, the sequel to the SNES classic Secret of Mana is finally coming out in America thanks to the Collection of Mana when it releases later today on the eShop.
The collection came out in Japan on Switch in 2017 and this localized version features the same three games: the Game Boy game Adventures of Mana, the SNES game Secret of Mana, and the never-before-localized Trials of Mana, known to some fans as Secret of Mana 3 or its Japanese name, Seiken Densetsu 3.
Additionally Trials of Mana is getting a full remake, due out in early 2020.
Update: The collection's MSRP is US$39.99/C$49.99, and a physical edition will be available August 27.