Good news: No Frostbite. Bad news: no indoor games.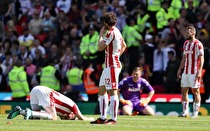 FIFA will continue to take the Switch pitch this year, but in a relegated form.
Electronic Arts have confirmed a FIFA 20 Legacy Edition will release on Switch September 27, the same day as the regular release for the other platforms. The "Legacy Edition" moniker, applied to the PlayStation 3 and Xbox 360 versions last year, means the same modes and core gameplay as the previous FIFA 19, but with updated rosters.
The Switch version of FIFA 20 will not run on EA's Frostbite engine, as with prior years. and will not include a new indoor soccer mode similar to the FIFA Street series.