It's not possible to transfer Mario Maker stages that were created on the 3DS or Wii U over to Super Mario Maker 2.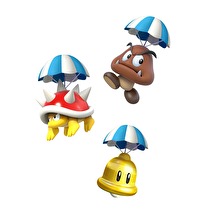 At a recent Mario Maker 2 press event, a Nintendo Treehouse representative told NWR that courses created in Super Mario Maker for the Wii U cannot be played or imported over to Super Mario Maker 2. In addition, Super Mario Maker courses created on the 3DS are also incompatible with the upcoming Switch sequel.
The Nintendo representative explained that the extensive list of new items and features was a major reason why the two games are incompatible with one another.
Players will need to recreate their old courses from scratch in order to bring them over to Super Mario Maker 2.