We don't know about the plot because well, dogs.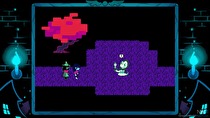 The follow-up to Undertale is coming to Switch in two weeks.
Deltarune, the episodic follow-up to Undertale that released on PC late last year, will be available February 28 on Switch. As with the PC version, the first episode will be a free download, though future episodes will be paid.