The folks at Forever Entertainment will be busy next year.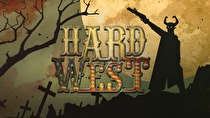 A couple of turn-based PC hits will be hitting the Switch next year from Forever Entertainment.
Hard West: Complete Edition and Phantom Doctrine will both release on Switch in 2019. As the name suggests, Hard West takes place in a fantastical version of the American West, while Phantom Doctrine is a spy strategy game set in the Cold War.
No pricing details have been given for Phantom Doctrine, but Hard West will include the original game's DLC and a soundtrack in its US$25 or equivalent launch price.