What do I do with all these Chansey now?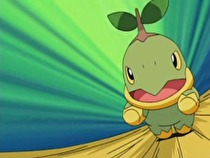 Sinnoh Pokemon and stat balances will come "soon" to Pokemon Go, Niantic announced today.
Gen. IV's Diamond, Pearl, and Platinum introduced 107 Pokemon, some of which expanded evolution lines for previous Pokemon. Electabuzz, Rhydon, Magmar, and Eevee all have Gen. IV evolutions.
Gameplay balances will address player feedback, Niantic said. CP, Defense, Stamina, and HP adjustments aim to lower the gaps between Pokemon.
A greater variety of Pokemon will appear, softening the impacts of weather, habitats, and nests.