Round up the usual vehicular subjects.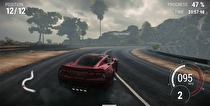 Gear.Club Unlimited 2 is coming exclusively to the Switch on December 4, and will have a beefy roster of cars.
The sim racing game will feature 23 different vehicle manufacturers presenting their supercars. Chevrolet (Corvette), Porsche, Bentley, BMW, Jaguar, Lotus, and McLaren are among the manufacturers slated to take the green flag.