New RPG from Game Freak and it is not Pokemon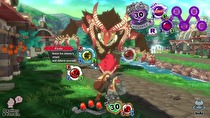 Nintendo announced a new RPG from Pokemon creator Game Freak called Town.
This RPG will take a unique spin on the adventure by focusing its story solely on one village. Battle enemies and get help from other towns folk.
Release is set for 2019.