Reset the clock.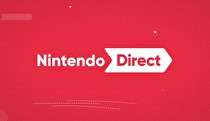 Nintendo will be getting back to Direct business shortly.
The September Direct will now air on Thursday at 6 p.m. Eastern / 3 p.m. Pacific time / 2200 GMT. This represents a week's delay due to a deadly earthquake in Japan.
The promised length and focus is the same, and it isn't known if any content will change from the initial video.
The Nintendo Direct initially scheduled for 9/6 will now debut this Thursday, 9/13, at 3pm PT. The broadcast will last approximately 35 minutes, and will feature information about upcoming Nintendo #3DS and #NintendoSwitch titles.https://t.co/vZbh2Ng6u1 pic.twitter.com/rwQXYOCIzu

— Nintendo of America (@NintendoAmerica) September 12, 2018