So you can actually fill in your choices for the final season.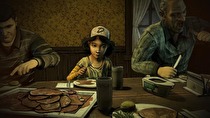 The entire Telltale Walking Dead series is going to shamble onto the Switch by the end of the year.
Telltale has confirmed that 2012's Season 1 of their famous adventure series will launch on Switch next Tuesday (August 28) with Season Two to follow later this year. The Season 1 release will also include 2013's 400 Days expansion.
The Switch port is based on the enhanced editions of the series released on other consoles last year.