The best non-Mania Sonic game is coming out a bit earlier than expected.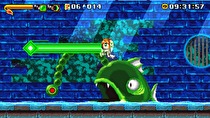 Freedom Planet was originally due for a fall release on Switch, but it'll come in more than a month ahead of schedule.
XSEED have confirmed that the high-speed intergalactic platformer will now release on Switch on August 30 instead of the previously announced October release.
The game can be preloaded now on the Switch ahead of the release.