Let's see how it will drive sales.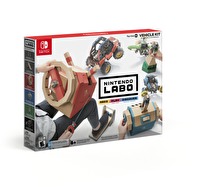 The third Labo kit has been announced.
The Toy-Con "Vehicle" kit will launch on September 14, and will feature multiple types of vehicles to build and play with. A plane, submarine, and car are among the included forms of transport.
Also included in the Vehicle kit are keys, which can be moved from one vehicle to another while playing the game.