We need to go way, way deeper.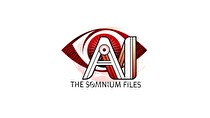 Anime Expo continues to bring announcements for Switch, including the newest game from Zero Escape series creator Kotaro Uchikoshi.
AI: The Somnium Files (pronounced Ai, as in the Japanese word for love) was announced at Spike Chunsoft's Anime Expo panel. Set in a futuristic version of Tokyo, players will dive into dreams in order to solve mysteries.
No More Heroes and Fire Emblem Awakening character designer Yusuke Kozaki is the lead character designer for the title. No release window was given for the game.