Which one of those platforms do you think is the typo?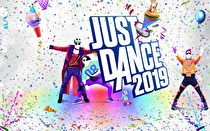 The Wii and Wii U are still getting releases in October of 2018.
Along with the Switch, the legacy Nintendo platforms will receive their annual Just Dance release with Just Dance 2019, scheduled for release on October 23. Artists confirmed for the game include Bruno Mars and Cardi B ("Finesse"), Daddy Yankee ("Shaky Shaky"), and Mayra Veronica ("Mama Mia").