There can be only one.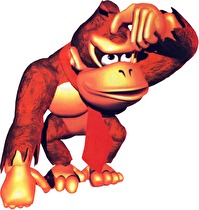 In a mysterious and unannounced move, Donkey Kong Country: Tropical Freeze has been removed from the Wii U eShop. Whether accessing the eShop through the Wii U system or through Nintendo's own website, the option to purchase the title digitally has been removed.
For digital owners of the game, it can still be downloaded via the download history option on the eShop. Nintendo's official website also still offers a link for physical purchases, only the option to buy digitally has been removed.
The new Switch version of the game is less than a week away, leading many to theorize on Nintendo's motives. However at this time Nintendo has made no comment on the intentions behind the removal. It is of course still possible that this is merely a coincidental mistake.