We'll travel back to 1988, but we'll need to make a pitstop in 1997 along the way.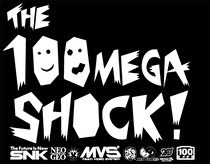 The NIS America/SNK partnership has expanded in an unexpected fashion.
NISA will be publishing a SNK 40th Anniversary Collection this fall, with the Switch being the first console announced. The collection will focus on earlier titles in the SNK catalogue, and will be co-developed with Digital Eclipse (Mega Man Legacy Collection) for 1080p graphics and additional features.
The full list of included games has not been announced, though several games will have both their arcade and home conversions included. The known games include:
Crystalis
Ikari Warriors*
Ikari III: The Rescue*
Athena*
Alpha Mission*
Victory Road*
P.O.W*
Prehistoric Isle
Psycho Soldier
Street Smart
TNK III*
Vanguard*
Guerilla War