Don't shift out of this timeline.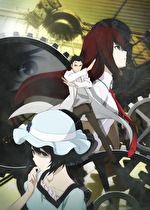 Spike Chunsoft's new North American publishing branch has a couple of Switch titles ready for this year.
PixelJunk Monsters 2 from Q Games will be the first to launch on May 25. The original title was a 2016 Wii U eShop release, and the sequel to the tower defense title will have four player online co-op.
5pb and Nitroplus's visual novel Steins;Gate Elite will be localized (with Japanese audio) for a 2018 release as well. Originally developed on PC, the Switch version will include scenes from the wildly popular anime series and a 8-bit remix mode developed by series creator Chiyomaru Shikura.