A CyberConnect2 trilogy.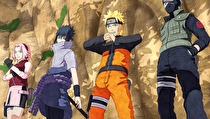 Bandai Namco will continue to bring the anime on Switch this spring.
The Naruto Shippuden: Ultimate Ninja Storm Trilogy will be crossing to the Switch eShop on April 26 in North America. The trio of CyberConnect2-developed fighters will feature local and online multiplayer as well as a full story mode.
The Ultimate Ninja Story games were based on the anime/manga's Fourth Great Ninja War arc of the Shippuden series.