Or roughly 2,523 deaths from now.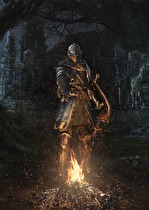 Another often-rumored RPG series is about to spread death on the Switch.
Bandai Namco has confirmed that a remastered version of Dark Souls will launch on May 25. Originally released on PlayStation 3 and Xbox 360 in 2011, the Switch version will bring the series to a portable console for the first time. According to Nintendo the Switch version will also feature an improved frame rate, and run at a higher resolution than previous releases.
The Artorias of the Abyss DLC will also be included in the remastered version.
Dark Souls Remastered will retail for $39.99.