A good way to save on fridge space.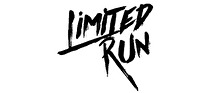 As promised around E3, Limited Run Games will begin publishing on Switch next year.
The boutique games distributor provides small print runs for previously digital-only game for Sony's PlayStation 4 and Vita, and promises to add Switch software to the catalog next year. The print runs for these special versions are usually a few thousand units, making them sought by collectors.
One possible title that has been announced by Limited Run on other platforms is 2064: Read Only Memories, which the developers have confirmed they are working on a boxed release for with a run of 2064 copies per platform.