Switch will not be bitten by the cold.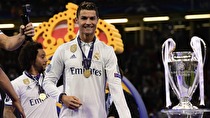 EA's first console game for Nintendo in over four years will be launching at the end of September.
FIFA 18 has been confirmed as the final title for the Switch version of the game, which will release on September 29 worldwide. The Switch version was not included on platforms that use the EA Frostbite engine for the game, and will not include "The Journey", a special story mode.
Cristiano Ronaldo, Portguese international who recently won his second consecutive UEFA Champions League title with Real Madrid, will serve as the game's cover athlete.