15,000 people will get to stand in some very long lines.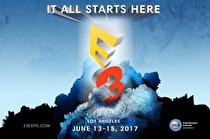 The biggest North American gaming trade show is throwing their doors open to the public.
The Entertainment Software Association announced today that the June 13-15 show will have a limited number of tickets sold for entry. 15,000 tickets will be made available on Monday, February 13 at a early-bird cost of US$150 for the three days. Should any tickets be left, the price will increase to $250.
Currently over 200 exhibitors are expected for the show, which will be the first to feature a full slate of Switch software.