The long-delayed and recently rated adventure will hit this spring.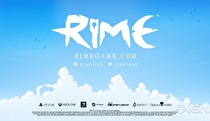 The stylish adventure game Rime was originally announced for the PlayStation 4, but it's now multiplatform - and the Switch will be getting it.
Originally announced in 2013 at Sony's Gamescom press event, the Tequila Works-developed game was revealed as a multiplatform game in the latest IGN First series. Tequila Works went silent on the game in 2014.
Rime stars a young boy shipwrecked on an island who has to solve multiple varieties of puzzles in order to find his way home. It was recently rated in multiple territories, and is expected to finally launch on all platforms in May.