Runbow Deluxe is still on schedule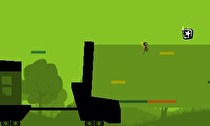 A couple of anticipated indie titles have been delayed into next year.
The New 3DS version of Runbow was announced as a Q1 release today in a post on 13AM Games's Tumblr page, and the local multiplayer options will not be present in the final version. 13AM cited the desire to make sure the online options were rock solid for the port. The Wii U version will still get the free Shantae DLC and a retail release on October 25 in North America.
Antipole DX for both 3DS and Wii U has also been delayed out of 2016. In a Miiverse post the developer indicated that other commitments would prevent him from working on the title, but it is close to completion.