Aiming for late July but clearly they missed.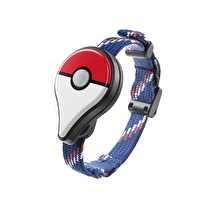 With no shipments in sight and only a couple of days left to ship it, Nintendo has officially delayed the release of Pokémon Go Plus.
The Bluetooth Low Energy accessory was tabbed for a late July release at E3, but the various national Nintendo Twitter accounts announced around the time of Nintendo's financial report that the device would ship in September.
No reason was given for the delay. Currently, Pokémon Go has been downloaded over 75 million times.