Slate your action adventure itch before the year is out.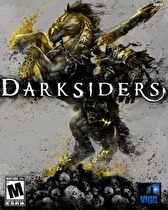 The Wii U launched with a Darksiders game, and it will go out with one.
Nordic Games confirmed the legitimacy of retail listings for a Wii U version of the 2010 PlayStation 3/Xbox 360 game, with a release date sometime in the 4th quarter of this year (Oct-Dec), at the Gamepolis event in Spain this weekend. The port will release along remastered releases for the PS4 and Xbox One, and will be both a physical and eShop release.
As with recent Nordic releases such as Book of Unwritten Tales 2 and Legend of Kay Anniversary, the game will release at US$20 or €20.