One of the best selling 3DS titles is going to grow like the weeds in the village.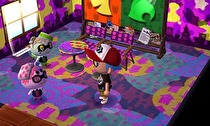 New Leaf is going to stay fresh this fall with new amiibo card and figure support.
Nintendo of Europe has confirmed the additions will come to the 2013 release this fall in a free update. The Animal Crossing cards and figures will add their respective characters into the game, as well as select amiibo such as Callie and Marie.
The Animal Crossing mobile title announced during the April financial results period promised connectivity to main series Animal Crossing games ("Nintendo will design Animal Crossing for mobile so that it will be connected with the world of Animal Crossing for dedicated gaming systems") but it is not clear if this update will make New Leaf the game in question.