Includes a tag team match for the players, and some road construction.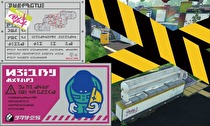 The Japanese Splatoon Twitter account has announced a massive content update for August 6, with the update landing on August 5 in North America.
According to a translation provided by @Cheesemeister3k the update will include new weapons and items, as well as private matches and a new tag team match function.
As part of the preparation for the update, a stage will be refurbished as well. Urchin Underpass will be unavailable in the three days leading up to the update, for both Turf War and ranked battle modes.
Nintendo has revealed the update will bring the level cap to 50, and ranked battles will go up to S+. The Splatling gun and Splosher bucket will be added with the update.