A million sales means the game definitely has to stay fresh.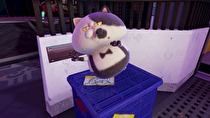 Nintendo has released comprehensive patch notes for a full update to Splatoon that will be pushed live Tuesday.
The update, which will be required for online play, makes some changes to Splatfest rules in anticipation of the July 4 event. Members of the same team can battle each other if a match against the other team cannot be found and earn Splatfest points. Priority will be given to making matches with the other side, and only points earned against the other team will count toward the overall cats/dogs or rock/pop competition.
Some abilities and special weapons will be adjusted in the update, and "other adjustments will be made to make for a more pleasant gaming experience".