Both systems should be able to go psychic now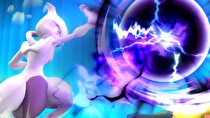 Updates for both Super Smash Bros 3DS and Wii U have been dispatched to fix the Mewtwo glitches.
The update, which is required to go online and will perform the usual breaking of replays, fixes an issue where accessing any mode that involved the Global Smash Power score with Mewtwo would cause an overflow that would bar the user from going online.
The update information also promises "improvements to the gameplay experience".