"We have failed to curb its violent tendencies..."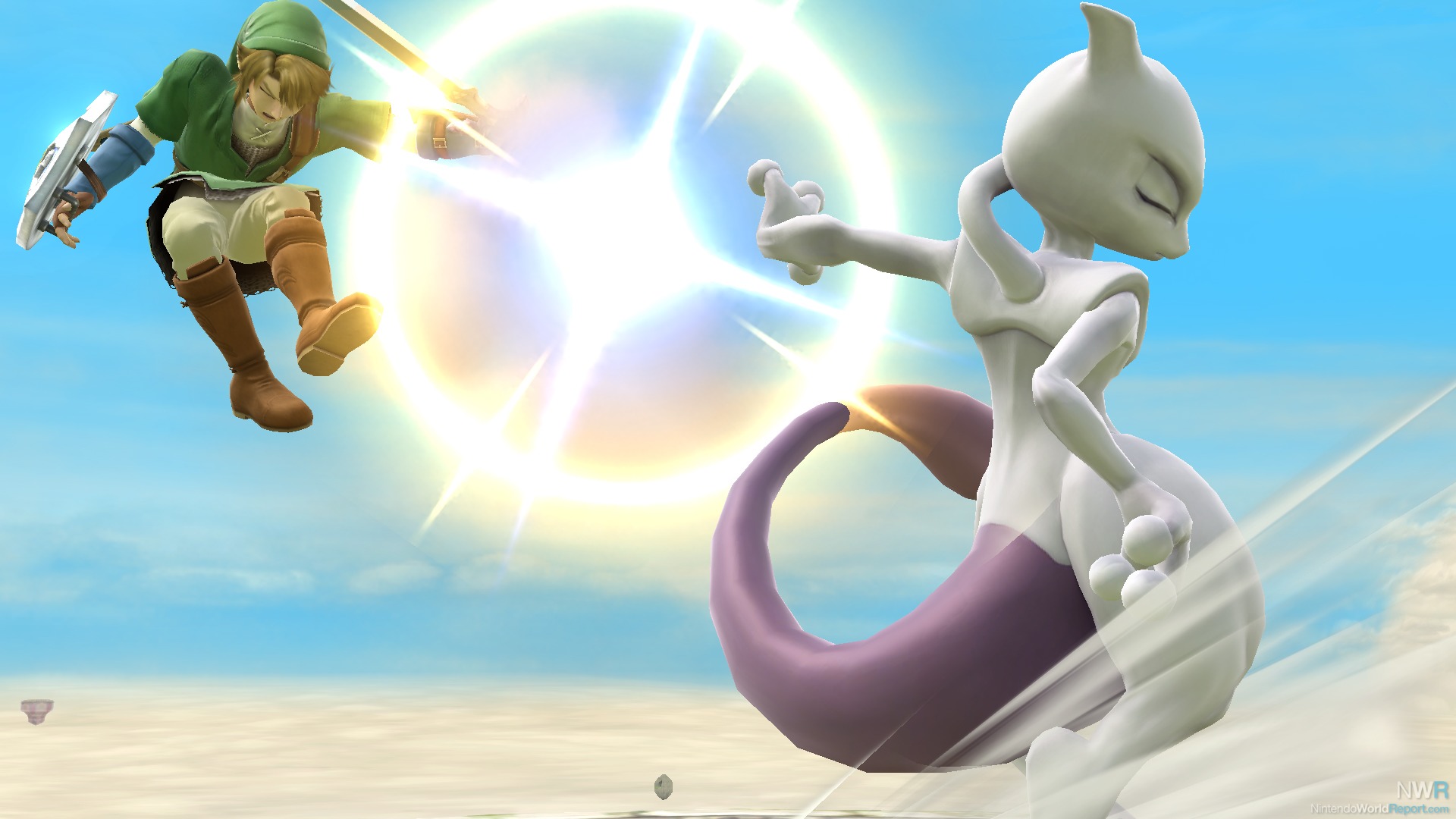 Updates for both versions of Smash Bros are now live.
The update, which brings both the 3DS and Wii U versions to version 1.0.6, adds sharing of Mii fighters, stages and snapshots, nebulous balance changes, and support for downloadable content. Mewtwo codes have been distributed in most regions as of press time, and the codes are redeemed in the Notifications/DLC menu on the 3DS game, or through the "Enter Download Code" function of the Wii U eShop. Instructions for redeeming it can also be found here.
The 3DS update is 1388 blocks (approximately 173MB) while the Wii U update is 551MB.