We know, we're shocked too.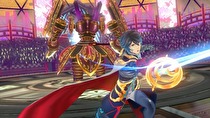 After over two years away, Shin Megami Tensei x Fire Emblem is confirmed to be in active development.
The video shown in the Nintendo Direct shows a modern Tokyo that has access to a fantasy world where the characters of Fire Emblem live.
No release date was given for the game.