It's a subtle change but a change nonetheless.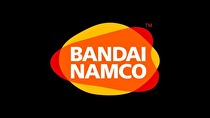 Bandai Namco has announced that its company name will be changed in the new year. Starting April 1, 2015, the company will be known as Bandai Namco Entertainment instead of Bandai Namco Games.
"With the start of its next Mid-term Plan in April 2015, the Company will change the names of its subsidiaries to widen the definition of their business field to entertainment without limiting them to the present field of games, thus aiming for further growth through new development of service and content businesses that utilize networks," Bandai Namco explained.
This isn't the first time the company has been rebranded, as the former Namco Bandai moniker was changed to Bandai Namco earlier this year.