Learn more about Bayonetta 2 this Thursday.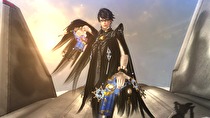 A new Nintendo Direct has been announced pertaining to the upcoming title Bayonetta 2.
The direct will air live on the Nintendo Direct site September 4, starting at 3 pm PT. More details concerning the game will be shown at that time.
Bayonetta 2 is currently scheduled for release on October 24.