Want both versions? Activision has just the deal for you!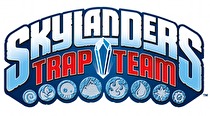 Customers who purchase Skylanders Trap Team for the Wii will receive a download code for the game on Wii U at no additional cost. This comes from the official Skylanders Twitter account, via a Tweet released on July 23.
The series was incredibly successful for Wii, and is likely to be one of the last major releases for the console. The figurines, of course, are universal between all versions of the game. The portal included in the Wii version is also compatible with Wii U.
Skylanders Trap Team will release on October 4, 2014.