Blast your way into this week's Download and master these fine games!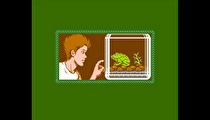 After last week's very small offering of Nintendo Download goodness, we're back in form this week with a number of titles for both systems, including a few Virtual Console titles. This week's edition of the Nintendo Download is for everyone out there who followed their radioactive pet frog down a hole in the ground and found a white tank to shoot things with.
Wii U Downloads
Wii U Virtual Console
Nintendo 3DS Downloads
Scooby Doo & Looney Tunes Cartoon Universe: Adventure - $19.99
Nintendo 3DS Virtual Console
Sales
Trine 2: Director's Cut for Wii U is $7.99 until August 12.
Poker Dice Solitaire Future for Wii U is $0.99 until August 6.
Developer Joindots' 3DS eShop titles are on sale until August 14.