Mario Kart, Mega Man, Klonoa, and, most importantly, Luv Me Buddies out this week!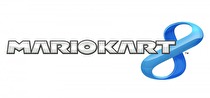 Not a whole lot this week in the Nintendo Download, but there's one title everyone's been waiting for. Yes, Luv Me Buddies Wonderland is finally out on the Wii U. Calm yourselves down, I know it's been a long wait but the time has finally come. Oh, and some game called Mario Kart 8 will be arriving in a few days. But come on, we know the big players here in the Wii U field.
Wii U Downloads
Mario Kart 8 - $59.99 (May 30)
Yes, the wait is nearly over! Mario Kart 8 will race onto Wii U systems on May 30. It definitely looks nice, with HD graphics and a live band soundtrack. I can't wait to get in there and race...in Grand Prix mode. I'm too much of a wuss to try and kick people's butts online. I disappoint myself every time.
You know, I always told myself that there needed to be more animals in space. I just never knew which animals to put in there. Gerbils? Nah. Hamsters? Too easy. Badgers? Yes. There can be no better mammal in space than that of the almighty badger.
I am in the process of playing this game, so a review will be up within the next week for my final verdict. What I can tell you about this game right now is, if you like 2D Zelda games, this game is right up your alley. Plus, it's funny. Funny games are fun(ny).
Luv Me Buddies Wonderland - $19.99
The killer app we've all be waiting for is here! Lots of cute little heart shaped critters will guide you through some mini games. Like the epic, immortal tagline says, we all need somebuddy to luv.
Wii U Virtual Console
Klonoa: Empire of Dreams - $6.99
Klonoa, the some sort of animal thing with very large ears is back! Well, in virtual console form anyway. But from my understanding this particular series is a fun, platform-filled adventure. What more can you ask for?
Nintendo 3DS Virtual Console
It's Mega Man...to the XTREME. I had to put that in there. This particular series is known for being very tough, especially by Game Boy standards. Considering that even normal Mega Man games are known for their old school toughness, I imagine this game is about as difficult as throwing a celebrity in jail.
Sales
Nintendo 3DS titles Pushmo and Crashmo are both 33% off through June 13.