Gamers in Japan can complete the sports collection in early summer on Wii U.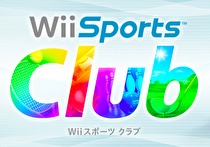 Wii Sports Club Baseball and Boxing are both coming to the Wii U eShop in Japan on June 26.
While gamers can opt to try out each game for 24 hours for 200 yen, Nintendo is offering a special pass for both titles that will be available for 1,000 yen, the price for each of the previous titles in the Wii Sports Club series.
There is currently no word as to when Baseball or Boxing will be released outside of Japan but judging from past Wii Sports Club releases, it should be around the same time.