The classic import is no longer in the North America eShop.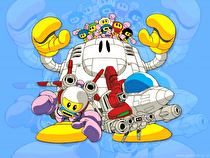 Hudson Soft's Star Parodier has vanished from the Wii Virtual Console in North America.
It seems to have been removed under the radar. Nintendo has not commented on why this title was removed.
The then-Japanese-exclusive was released in April 1992 on the PC Engine. In 2008, it finally made its way to the VC in Japan, Europe and North America.
Star Parodier is still available in both Europe and Japan. There has been no other news of a possible removal in other regions.